Archived Events
St Andrew's Day Service, 2008
To celebrate St Andrew's Day, Aberdour St Drostans held a special service, which included readings from the Bible and poetry by Robert Stephen - all in Doric, as well as hymns set to well known Scottish tunes. The photos below show those who contributed to the service which was led by our good friend Miss Dorothy Mair.
Mr Jim Blair, Mrs Sheila Duguid, Mr Graeme Bruce, Mrs Irene Stephen, Mrs Ruth Reekie, Mrs Margaret Simpson (organist) - all contributors to the service.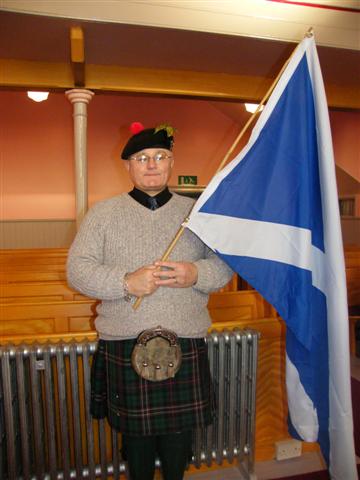 St Andrew's flag, proudly displayed by Mr Jim Blair.