KIDSTUFF
An Easter Competition!
Click on the picture below for a copy that can be printed off and coloured in. There's a prize for the best one received!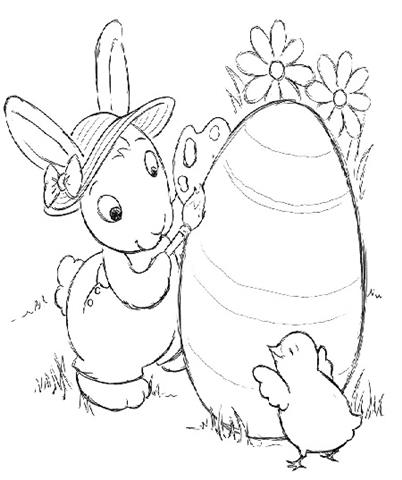 Quick Quiz!
Do You Know the Answers?…
1. What type of newly hatched bird is a common symbol at Easter time?
2. Unscramble the letters to find everyone's favourite treat at Easter TSAERE GSEG ?
3. Who took animals onto an Ark two by two when the floods came?
4. What type of Bun is traditionally eaten on Good Friday?
5. How many days does Lent have?
6. What is another name for Pancake Tuesday?
7. Unscramble the letters to see one of our favourite Easter characters RESTAE NYNUB
8. What grows from a bulb, comes out in spring and is green and yellow ?

Guardians of Ancora
Enter the wonderful world of Ancora and play your way through exciting Bible Quests. With a new Quest each month, the stories of the Bible are really brought to life in new and exciting ways.
Download a FREE App for Android Devices, Ipads, Iphones or Kindle Fire - click on the link below