Archived Events
Farewell to Rev. Allan Fawkes
Sunday April 4th, 2010 saw our very last Sunday with Allan, our retiring Interim Moderator and to mark the occasion two very special services were held in the parish.
In the morning, we joined forces with our Rosehearty and Sandhaven friends at Pitsligo Church to take part in a farewell service. Allan and Beatrice were presented with gifts from the parish and Robert Watt paid tribute to Allan's long and faithful service. The Aberdour Singing Group also contributed to what was a very moving and emotional service.
Then in the evening, a service of praise was held at Auchmedden Church, Pennan where, once again the Aberdour Singing Group enriched our praise, the Knitting Group presented a sketch and some more gifts were presented by Graeme Bruce and Betty Coull. Graeme expressed our deep appreciation of Allan's work with us and wished him and Beatrice the very best for the years to come.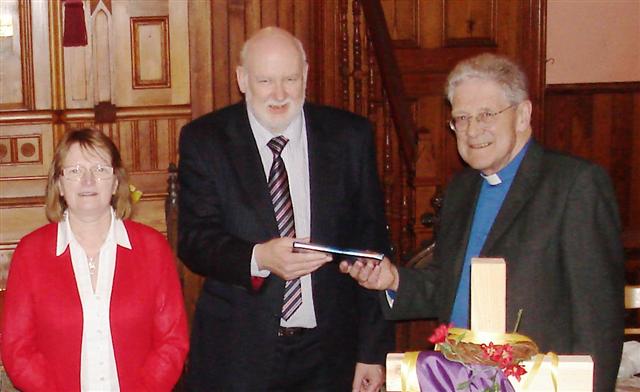 We wish Allan and Beatrice a long and happy retirement and may all God's blessings be with them.