Archived Events
Margaret Makes Presentation to the Moderator - November 2013.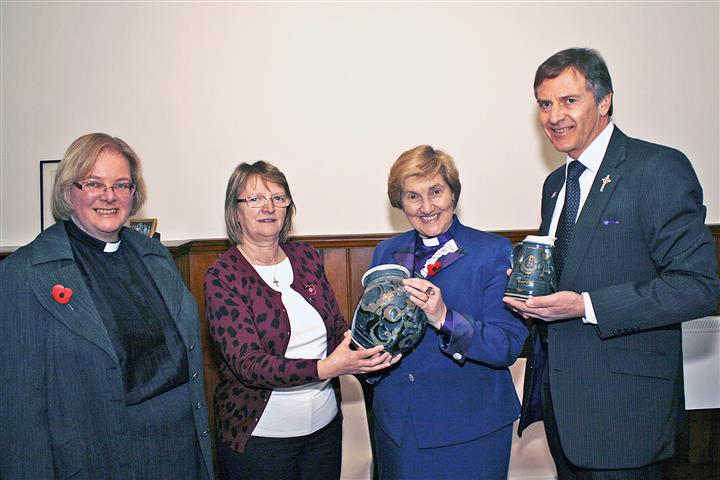 Thw Moderator of The Church of Scotland, Rev. Lorna Hood has just completed a visit to the North East and our Session Clerk, Mrs Margaret Grant as a member of the Visiting Committee was selected to present her with a gift to mark her time spent with us.
The presentation took place during a Songs of Praise evening held at Banff and the photo shows Rev. Sheila Kirk (Moderator of Buchan Presbytery), Mrs Margaret Grant, Rev. Lorna Hood and her husband Peter.