Archived Events
Easter Celebrations- 2014
On Easter Sunday Aberdour Church held a walk from Rosehearty to Aberdour. This is the first time such an event has been held and the walkers were blessed by a glorious morning of sunshine. The group shown in the photo set off at 7.00am and having been joined by another lady along the way, they reached Aberdour in a record time of 1 hour and 20 minutes.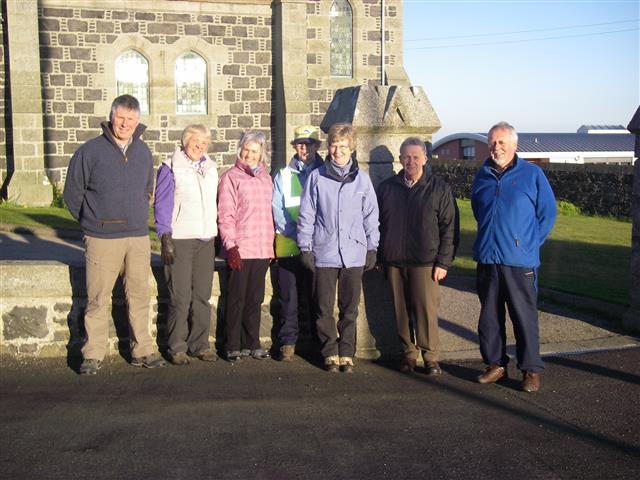 Meanwhile a separate group made up of worshippers from Aberdour and Rosehearty churches met at St Drostan's Well at Aberdour Beach for a short early morning service led by Rev. Bill Ross starting at 8.00am. At the conclusion of this rather moving service everyone made their way to the Village Hall to join the walkers for a lovely cup of tea and a bacon roll before heading off to their respective churches for the Easter Services.
Everyone said how much they had enjoyed the events of the morning and it is hoped that this might become a regular spot in the calendar. Not having held such events before, it was pleasing to see as many as 30 people in total turning out to enjoy such a wonderful morning of fellowship. This finished off our Easter weekend which had started so beautifully with a Communion Service in Rosehearty Church on Good Friday .
&nbsp