WELCOME TO ST DROSTANS ONLINE!
Sunday Service 22nd November 2020 - from Rhoda McDonald
Act of Remembrance
In line with the Covid restrictions this year, Aberdour St Drostans held a very brief Act of Worship and Remembrance at the War Memorial in the churchyard. This was led by Mr Richard Sneddon and over twenty people attended. Masks were worn and everyone observed strict social distancing.
Act of Remembrance for Clan Baird By Phil and Corinne Cox
For the first time in almost 300 years, a leader of Clan Baird and one other family, Phil and Corinne Cox (Phil is a Baird), placed poppy crosses and held a service for those who fell in World War I and World War II, as well as commemorated the Bairds and everyone buried at the Auld St. Drostan's/Aberdour Kirk. Click on the picture below to read all about it.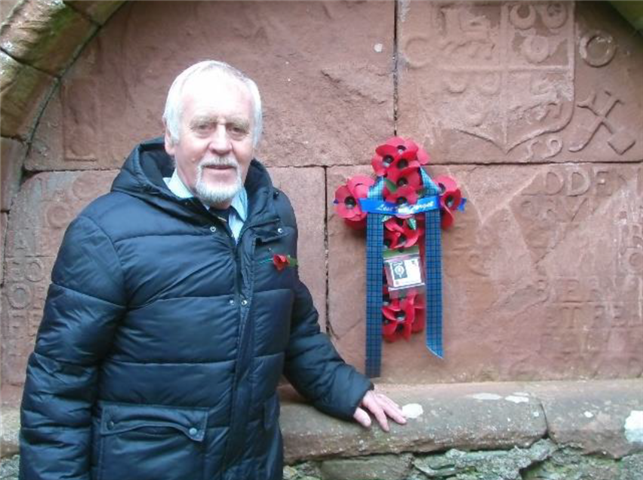 Sunday 22nd November 2020 - Thought for the Day From Richard
Click below to view