'Wedding & Baptisms' 2008 - The Family Ceilidh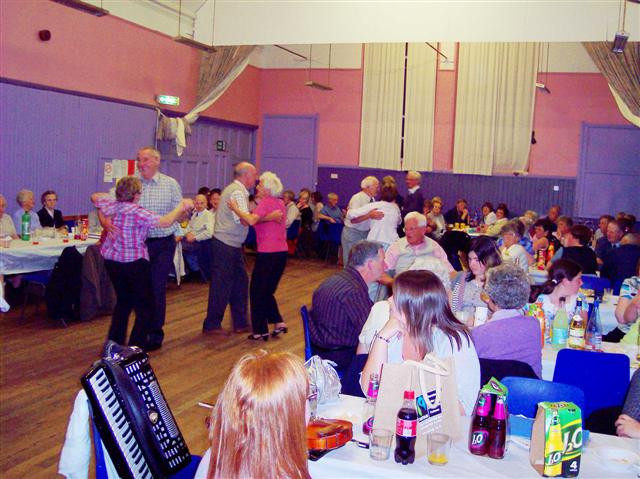 The Saturday night ceilidh was a resounding success. The 'Belly Band' was joined by a host of local talent and a great time was had by all.
In the middle of the evening, we had a surprise item which turned out to be a 'This is Your Life' for Mrs Betty Coull to mark her (first) fifty years with the Guild - not to mention a whole variety of other achievements which couldn't go without being recognised.
Betty has given a lifetime of service to her church and community and we offer her our sincere thanks.