Aberdour Guild
THEME: "LET'S LIVE: BODY, MIND AND SOUL"

'He restores my soul'
"Whose I am and whom I serve"
Office Bearers
Convener......Mrs S. Duguid
Secretary......Mrs A. Irvine
Treasurer......Mrs W. Coull
2017 Activities
5th Dec 2017
The December meeting was "memories". Items, photos and news paper cutting helped us to remember past memories
7th Nov 2017
The Guild joined with Peterhead New Church Guild for a visit to Peterhead Prison Museum. We were all kitted out with headsets to play back interesting information at each marked location. The individual headsets allowed each of us to walk round the museum at our own pace. A very interesting afternoon was had although the prison blocks were quite cold. Nevertheless the tearoom at the end was warm and welcoming!
3rd Oct 2017
The Guild started the new session with a talk from two First Responders. They told us a bit of history about the Responders then gave a demonstration on how to give CPR and the use of a defibrillator.
28th, March 2017
Before the AGM, we had a musical quiz and a round of Bible Bingo.
7th, March 2017
On Tuesday 7th March 2017 Heather and Gail entertained us with a talk on their visit to Kenya. Their talk included pictures of the villages, people and the animals they saw. To get to the Maasai Mara National Reserve they had to fly in a six seater aeroplane which they shared with goats and chickens! The talk was entertaining, informative and humorous especially when being told about the monkeys trying to make off with the wheelchair!
7th. February 2017
On 7th February 2017, the talk was by Captain Caroline Buchanan, who told us about her journey to become a Salvation Army Captain and about the different places she had been posted to including a very early posting at Lockerbie when the air disaster happened. As always, there was plenty of time for tea and a chat.
A SELECTION OF PHOTOS FROM OUR 2017 ACTIVITIES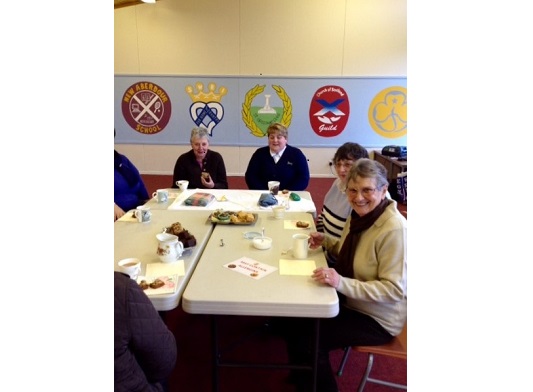 Image on this page courtesy of Christian Clipart