WELCOME TO ST DROSTANS ONLINE!
Some More Resources for 24th May, 2020 - From John McColl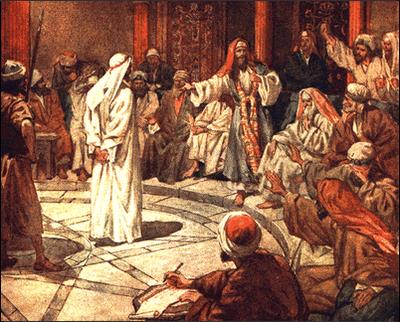 Here is a selection of worship songs and movie clips, to help us to imagine Stephen trying to explain the claims of Jesus, to the High Priest and the Council. Stephen then goes on to outline the story of Israel, as a Nation before God, with its strengths and failings, which the Council and High Priest find difficult to accept and come to terms with. The result is their furious outburst resulting in the stoning to death of Stephen – the first martyr for Christ.

Question – How would YOU describe OUR strengths and failings as a Nation before God? What role does each of us play? How can we be better citizens and servants of God?

A clip of Stephen's Speech and Death can be seen here on YouTube
An audio reading of Acts 6 can be found here and then in Chapter 7 here
Some Suggestions for Hymns and Songs
Glorious Things of Thee are Spoken
Free Resources for Lockdown!
Here you will find some quizzes, Crosswords and Wordsearches to help you build up your Bible knowledge during Coronavirus. They are free, and not copyright. Enjoy!